A Hidden Jewel in the old city
Masterfully combining the traditional Cypriot culture with a modern twist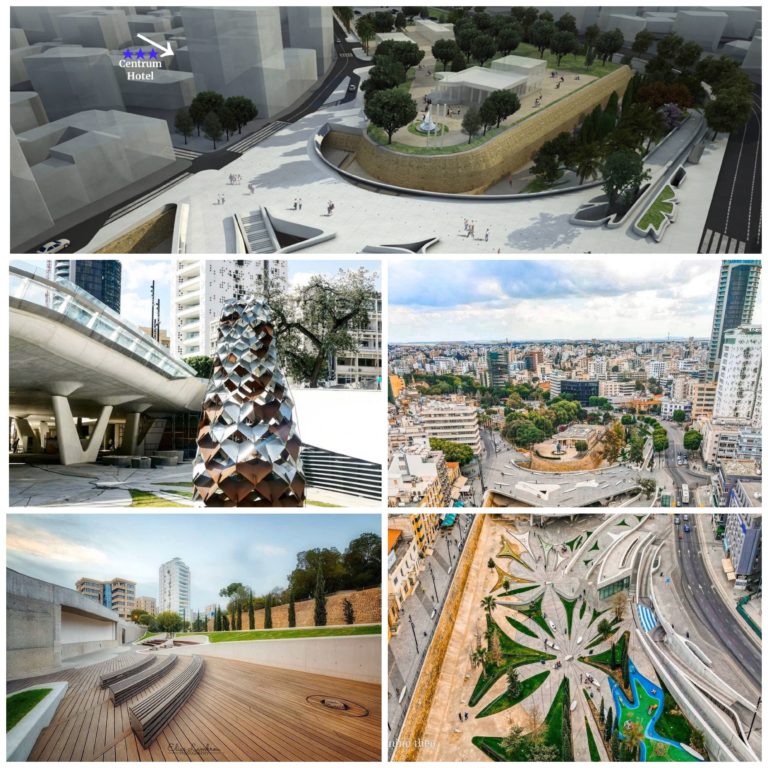 Guests have free access to Centrum's work spaces and meeting rooms. The staff team at Centrum is happy to assist leisure guests with any information they may need to make their stay at Nicosia even more enjoyable. In the evening, guests can enjoy traditional Cypriot meze at Centrum's renovated Byzantine tavern.
Due to its marvelous location, guests can enjoy a short walk to Nicosia's shopping and cultural district. There are banks and post offices that are very close by. Filoxenia Conference Centre is 2.5km away, while the main foreign embassies are within 2km and Larnaca International Airport can be reached within 50km.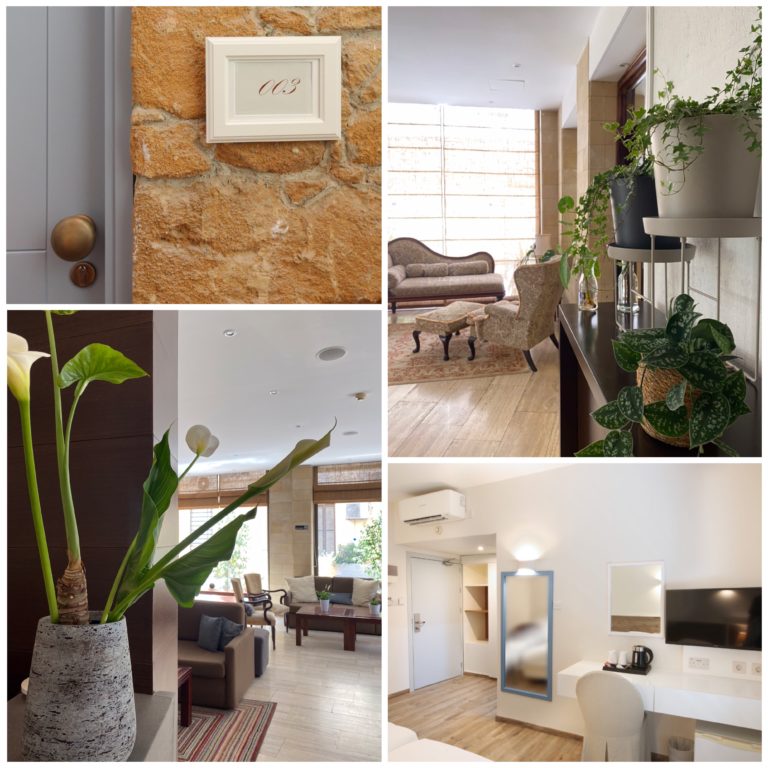 Excellently located in the heart of the centre of Nicosia, Centrum Hotel offers elegant and spacious accommodation with free WiFi and a buffet breakfast served in an open-air terrace. It is just steps away from the upgraded areas of Ledra and Onasagorou Street, where restaurants, cafes, and museums can be found.
Each of Centrum Hotel's charming rooms has been designed to create maximum comfort for guests. After a busy day of sightseeing or meetings guests can make tea and coffee and cool down with the room's air conditioning. Little gem of a hotel
Andrea C
Stayed here 8 to 11 July as I was in Nicosia for business. I was allocated one of the traditional rooms and it was beautiful. Spotless and the bed was so comfortable and the shower was powerful. Breakfast was good quality, with a good choice. The staff were just so friendly and helpful too. It's situated in the old part of the city with so many food quality restaurants near by. I'm so glad I chose to stay here rather than one of the larger hotels which were so isolated from real life. I hope to visit Nicosia again and will definitely try and book Centrum again. Quiet and cosy, great location
ilnero2015
Very nice hotel, quiet with decent size rooms. Good value for money. Very well located, the street around are full of life (end of June). Great breakfast Cyprus style. A very affable and kind Romanian cook, speaking few languages, helped me with my computer plug with an ingenious solution. Thank you! So pleasant and cosy
Lia L
Excellent location!as the name suggests... central. Room was large and specious. All staff attentive and friendly. Good breakfast was included in the price. Close to very good restaurants in the immediate vicinity. We loved it! Shopping
Yvonne A
Just returned from a shopping trip to Nicosia stayed in Centrum hotel which was excellent staff were brilliant Nothing was too much bother room and bed very comfortable breakfast was very good would definitely visit again Yvonne Andrew from Scotland .
We are very excited to announce that our newly renovated hotel is now open, signalling a new era and breathing fresh life within our hotel.
We have heavily invested in improvements at our property and completing a major renovation that offers a spectacular upgrade for our guests. We hope that you enjoy your stay even more so than before and we look forward to welcoming you.
We thank you for your loyalty and looking forward to welcoming you at our newly renovated premises.