A Hidden Jewel in the old city
Masterfully combining the traditional Cypriot culture with a modern twist
Guests have free access to Centrum's work spaces and meeting rooms. The staff team at Centrum is happy to assist leisure guests with any information they may need to make their stay at Nicosia even more enjoyable. In the evening, guests can enjoy traditional Cypriot meze at Centrum's renovated Byzantine tavern.
Due to its marvelous location, guests can enjoy a short walk to Nicosia's shopping and cultural district. There are banks and post offices that are very close by. Filoxenia Conference Centre is 2.5km away, while the main foreign embassies are within 2km and Larnaca International Airport can be reached within 50km.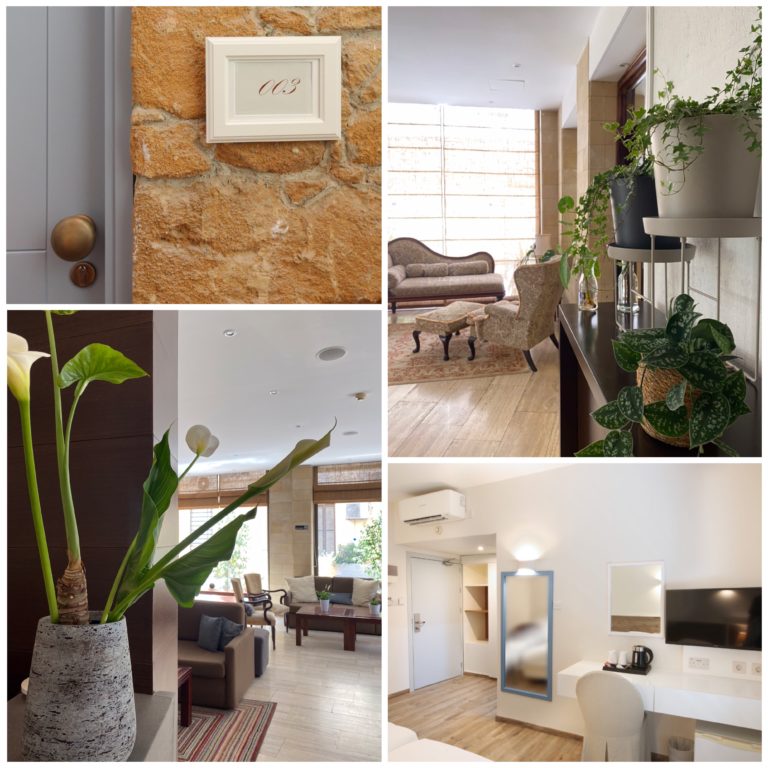 Excellently located in the heart of the centre of Nicosia, Centrum Hotel offers elegant and spacious accommodation with free WiFi and a buffet breakfast served in an open-air terrace. It is just steps away from the upgraded areas of Ledra and Onasagorou Street, where restaurants, cafes, and museums can be found.
Each of Centrum Hotel's charming rooms has been designed to create maximum comfort for guests. After a busy day of sightseeing or meetings guests can make tea and coffee and cool down with the room's air conditioning.
How Our Past Guests Rate Us
We are very excited to announce that our newly renovated hotel is now open, signalling a new era and breathing fresh life within our hotel.
We have heavily invested in improvements at our property and completing a major renovation that offers a spectacular upgrade for our guests. We hope that you enjoy your stay even more so than before and we look forward to welcoming you.
We thank you for your loyalty and looking forward to welcoming you at our newly renovated premises.
[booking_widget_run lang="eng"]